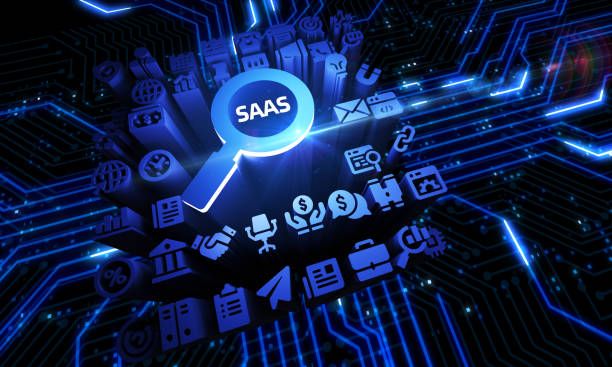 In the last decade, Software-as-a-Service (SAAS) has changed the world. A taxi that could be boarded only on the road, can now be boarded at your doorstep. Delicacies that prompted a trip to a restaurant, can now be enjoyed in the comfort of your home.
SAAS platforms have transformed the way humans experience the world. Platforms like Uber, FoodPanda, Spotify and Google Maps have changed every aspect of our lives.
Tech Platforms that offer SAAS-based services use AI and Cloud Computing, have created nothing less than a fantasy-like world, where people can meet basic necessities at fingertips. A world like this was unthinkable in the past. It begs to imagine, what extraordinary world can exist in the future!
SAAS Platforms today, have taken over every area of intricate human experience. However, there is one industry left where SAAS still remains at elementary stage. 
Global Supply Chains, where products are produced at one location, processed at another, and shipped and sold at a faraway place, is a potential pitch for SAAS to play in. SAAS platforms can potentially transform how Global Supply Chains function. Issues such as logistical problems, turnaround times, sourcing difficulties, and many more can benefit highly from SAAS applications.
And the transformation has already begun! Several SAAS platforms have emerged in recent times to turn Global Supply Chains into one smooth, well-oiled machine. The potential is unimaginable. The result will be efficient. Let's checkout 4 big reasons why SAAS over Global Supply Chains is a killer combinations!
End-to-End Agility
With End-to-End Visibility also comes End-to-End Agility. With SAAS platforms offering detailed databases of manufacturers and retailers all over the world, importing and exporting to multiple places, will become simpler.
Retailers will be able to source from multiple manufacturers at the same time. The SAAS platform will be able to monitor the status of every shipment on every route, enabling importers to enjoy a smoother supply chain.
Smaller MOQs and seasonal ordering will be increasingly profitable by the use of SAAS platforms. Retailers will be able to adapt more easily to fluctuating customer demands. 
Extraordinary Features for Manufacturers.
SAAS platforms can assist the Exporter with extraordinary benefits. Exporters currently work in a fragmented manner trapped in their own location. Simple objectives like connecting with buyers, creating catalogues for buyers, consume heavy resources for manufacturers.
SAAS platforms using AI technology miraculously resolves issues for Manufacturers. SAAS platforms offer automatic catalogue creation ability to manufacturers, where all they have to do is upload pictures of their products. 
The ability to produce and send product-catalogues with presentable stories, is a huge addition in the arsenal of Manufacturers. Manufacturers can now interact with higher number of buyers than they did before. The Manufacturer can communicate intricate details about his products to global buyers, via SAAS platforms. Platforms of such nature, will explode the marketing capability of local manufacturers, thus increasing profitability
A higher efficiency for manufacturers will lead to greater ease for Buyers as well. With automatic catalogues features of SAAS, global buyers will be rewarded with many more options to source from.
Finding Each Other
Perhaps the biggest feature that SAAS provides for Importers and Exporters is a way to find each other. Sourcing before used to demand multiple, tiresome physical trips to manufacturer locations, which can very well lead to no deal. Such a way is outdated by the arrival of SAAS.
SAAS platforms can maintain extensive, detailed databases of Importers and Exporters all over the World. A database of such depth that a manufacturer can almost offer a virtual 360-degree view of his showroom, to global buyers.
A dedicated Search Engine using AI can be availed by Global retailers to find the perfect exporter. SAAS platforms can offer extensive search algorithms that process deeply specific requirements of the Importer, and produces results accordingly. 
The days of physically travelling to examine an exporter could well be in the past. SAAS platforms can offer AI-driven systems that produce the perfect manufacturer, tailored to the necessities of the Importer.
An extensive database and an intricate searching feature potentially transforms Global Supply Chains. It offers enormous opportunities to small or mid-sized players. It creates a highly efficient match between Importers and Exporters that streamlines Global Sourcing.
Sustainability
SAAS platforms can finally usher in Sustainability needs, that global consumers have been demanding. The End-to-End visibility feature of SAAs platforms will offer Traceability- the biggest proponent of Sustainability.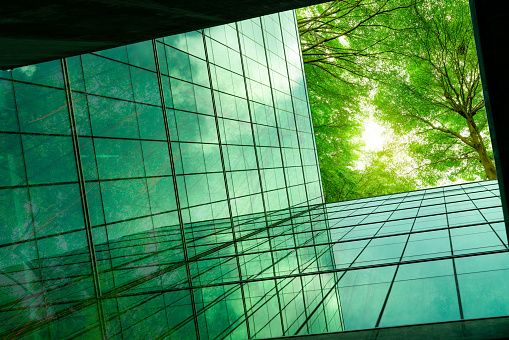 SAAS platforms will automatically maintain the details about Materials, Production processes, and workers' wages throughout the Supply Chain. Such a repository of information will lead to Traceability solutions. SAAS platforms over Supply Chains will be able to tell the location of the Raw Material a product was produced from. It will reveal details about the factory conditions a product was produced in. SAAS platforms will also maintain the details of the production processes, and whether they was environment-friendly.
Such a strong repository of data will automatically lead global supply chains to turn sustainable. Unsustainable activity will be visible over the SAAS platform for Buyers and the world to see. SAAS platform will thus lead to a Sustainable transformation in Global Supply Chains.
Concluding,
SAAS-based platforms have transformed every area of Human experience and Global Supply Chains can't remain far behind. With spectacular features like the ones mentioned above, SAAS platforms are sure to transform Global Supply Chains.
How the World would be, where Importing can be done as smoothly as ordering cuisine from a delivery app. How wild our experience would be, where shipping cargo will be as simple as calling for a cab. How consumerism will be affected by such a SAAS experience. To what heights will Industries surge when SAAS over Supply Chain becomes prominent.
The answers to all these questions will arrive sooner than later. One thing looks deftly certain. SAAS over Global Supply Chains is definitely a killer combination!