The philosophy of 'more is more" (as opposed to 'less is more') is returning to Fashion. After a long time of minimalistic expression and simple styles, the trend is gradually turning.
Maximalist fashion is a style that expresses extravagance and spectacle. It is all about bucking the norm and coming up with daring, unconventional styles.
The Maximalist approach turns clothing into a spectacle and conveys beauty through bold, and expressive designs. Some call it bold, some call it unnecessary. However, one thing is certain; Maximalism is now heavily trending in Fashion worldwide.
What is Maximalist Fashion? What factors seem to be driving its comeback? And how can you compose your own Maximalist outfit? Let's engage in a deeper analysis to find out!
Psychology behind Maximalism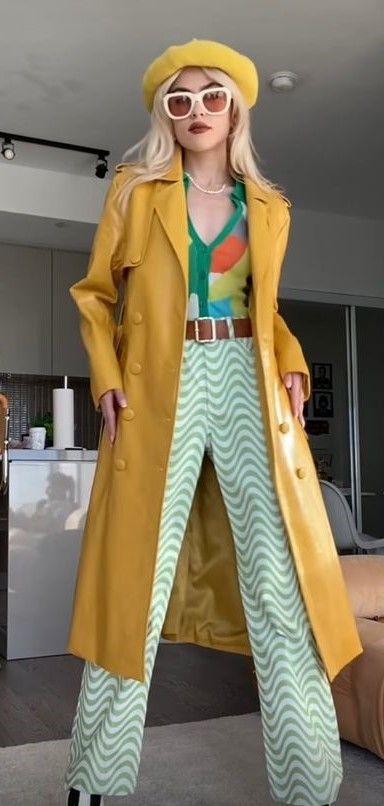 Maximalism is a Fashion phenomenon that seemingly appears after a difficult, tragic, economically-taxing period in society.
Maximalism earlier emerged in the wake of the 2008 financial crisis, which transformed the 2010s into a decade of clean-cut, stylish, fuss-free styles for millennials.
The Covid-19 Pandemic changed everything including Fashion. People were locked inside their own homes and basic freedoms were restricted. Range of emotions, perhaps stuck during the Pandemic, got unleashed after the Pandemic passed.
Moreover, people used the lockdowns to experiment with their outfits. People felt free to experiment with their clothing in their home without fear of judgement. This allowed teenagers and young adults to express themselves as lively individuals amid tedium, restriction, and seclusion. By posting carefully selected outfits and their attempts at trying out new looks on social media, they created a feeling of camaraderie with other like-minded people.
Now in 2023, the pandemic has inspired an "I don't care who judges me?" attitude in young adults, similar to the wake of the 2008 financial crisis. People cannot give up the expression of the clothes they adore, leading to the fall of minimalism and surge of maximal fashion.
What constitutes Maximalist Fashion?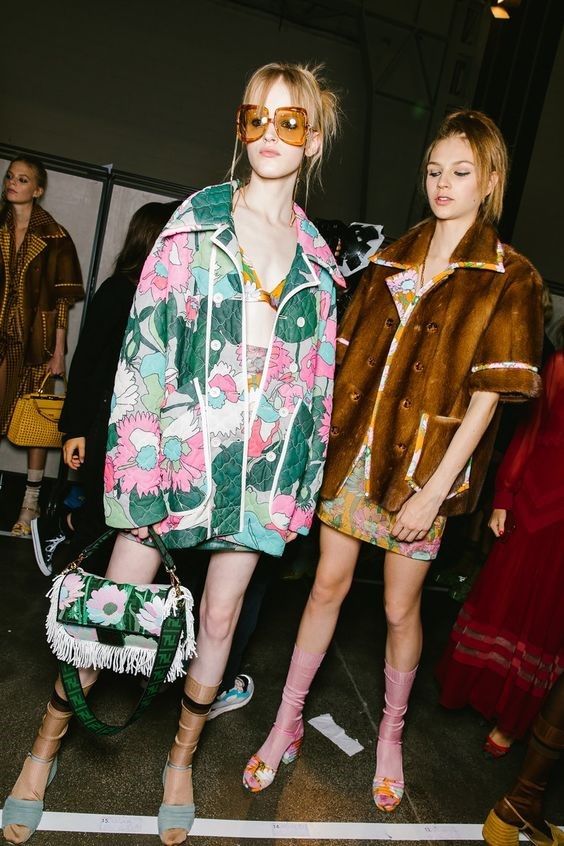 VIGOROUS COLOURS- Maximalist fashion can be outré and experimental, running the danger of coming off as careless. However, making something outrageous work, requires an understanding of colour theory and colour palettes. Knowing the psychological values of colours and using them with scope, develops the message you wish to convey via your clothing.
BALANCING THE BOLD- Even though maximalism can be showy and elaborate, not every element of the attire has to be striking. Balance is crucial. A garment may have a simple silhouette with a striking design, neutral hue or a simple silhouette with a bolder pattern.
DIFFERENT GENDER NORMS- As our knowledge of gender evolves, we are able to recognize that gender cannot be restricted to specific silhouettes, colours, or wardrobe items. Men are increasingly choosing traditionally female styles like floral prints and pink colours, while women often choose dark-fitted suits. The market for gender-neutral clothes is expanding, and fashion brands are adapting accordingly. Since Maximalism is about expressing pent-up emotions, it becomes the perfect art form for gender fluidity.
PLUS-SIZE PRIDE- Maximalist fashion trends have led consumers to browse the racks in antique and thrift shops. But vintage clothing is infamous for lacking plus-sized outfits. As the stigmatization of plus-sized individuals fades, Fashion Brands are expanding their collection of plus-sized Fashion. A bolder, louder expression of the plus-sized figure is seen as a strong expression of self. A maximalist style in plus-size, is now heavily in trends.
STILL SUSTAINABLE- Maximalism is frequently connected to overindulgence and consumerism. However, today's consumers seem to choose vintage pieces for bold expressions more than brand-new clothing. After all, customers still prefer to see high social responsibility and sustainable sourcing practices, from the brands they shop from.
How to design your Modern Maximalist Outfit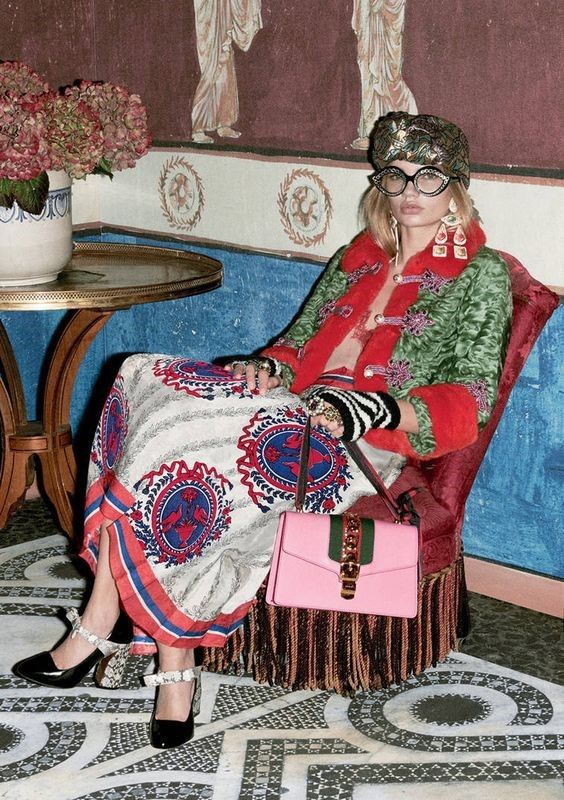 TEXTURE- Textures help you stand out from the crowd. 2023's trends include textures like velour, velvet, lace, sheer and satin. These components come together to create a contrasting thrill; it takes some faith to turn an idea in one's imagination into reality, but the outcome is absolutely worthwhile. So go as wild as you like!
COLOURS AND PRINTS- Maximalism loves patterns and colours. Add a splash of colour to everything, from turtlenecks, coats, and shoes, to accessories, even hair clips. This year, the colour purple and plaid prints are trending. The perfect combination of vivid colours and detailed patterns makes up the ideal fashion pick-me-up look. Who wouldn't want such a thrilling way to begin their year?
MIX-MATCH- The art of putting together wildly dissimilar elements is unsurpassed. One would look just as stylish as always by employing tried-and-tested colour-blocking and monochromatic dressing techniques.
ART- Maximalism is synonymous with art. Bold looks with graphic prints, jacquard and metalwork is the modern way to showcase art through dresses. Even for the classic little black dress, maximalism compels the element of drama.
CONCLUSION
How can one not love the revolving circuit of fashion and its theatrical trends? It's a feast of fantasy for the eyes. While appearances could be a touch over the top, maximalism typically encompasses art with vibrant, lovely colours and textures, making it a sight to behold.
Maximalist outfits aren't easy to create. The aim is to build a vintage-inspired wardrobe with outfits that express your innermost sentiments. The purpose is for the wearer to feel strong, empowered and ecstatic. Over-the-top happiness is THE joy of Maximalism.
The ongoing Maximalist trend shows that 2023 is all about thrill, boldness and strength. Gone are times of minimalistic styles and simpler wears. This year the trend is about asking What's More. Because after all, More is More!