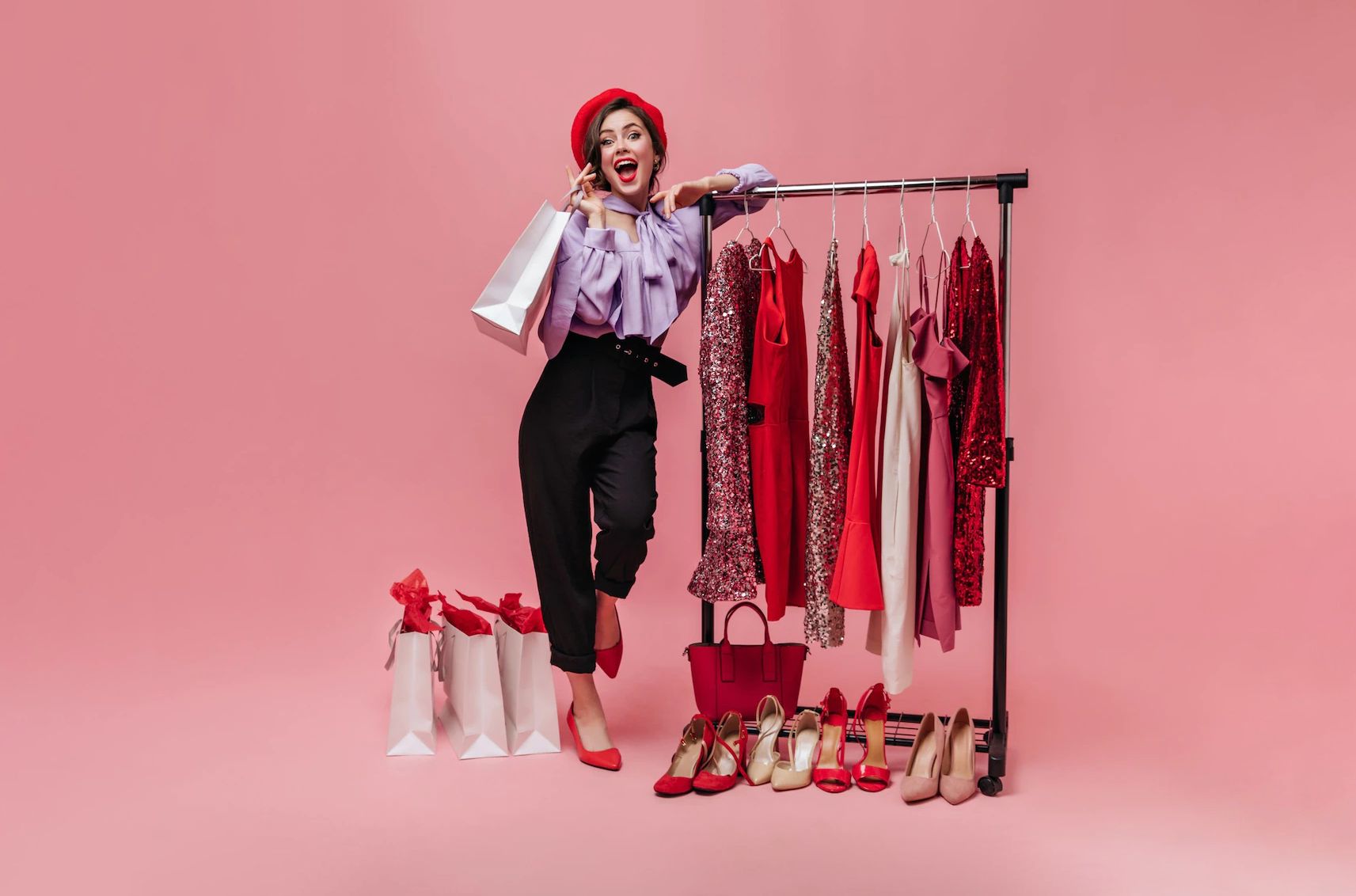 Fashion is bound deeply in the hearts of Women all over the World. The vibrant colors of Fashion cannot exist without the desire and passion of Women Worldwide. 
It is believed that Fashion first originated from a woman's heart, and was merely adopted into the minds of men. Most Women believe that the right pair clothing makes them feel special, gorgeous, and connected with themselves. The happiest visual is seen, when a woman looks into the mirror and relishes what she sees.
There exists a special, unbreakable bond between Women and Fashion. Women are historically the creators, executors, and supporters of Fashion. 
The Fashion Industry today is huge. Its Global Revenue was estimated at $2.4 trillion USD in 2019. It produces more than 150 billion items of clothing every year. And it truly belongs to the Women of the World. 
Here are 5 realities that paint the special relationship between Women and Fashion.
MOST CONSUMERS OF FASHION ARE WOMEN
It is no secret that Women shop WAY more than Men. Women seem to have an almost insatiable taste for clothes, handbags, and shoes.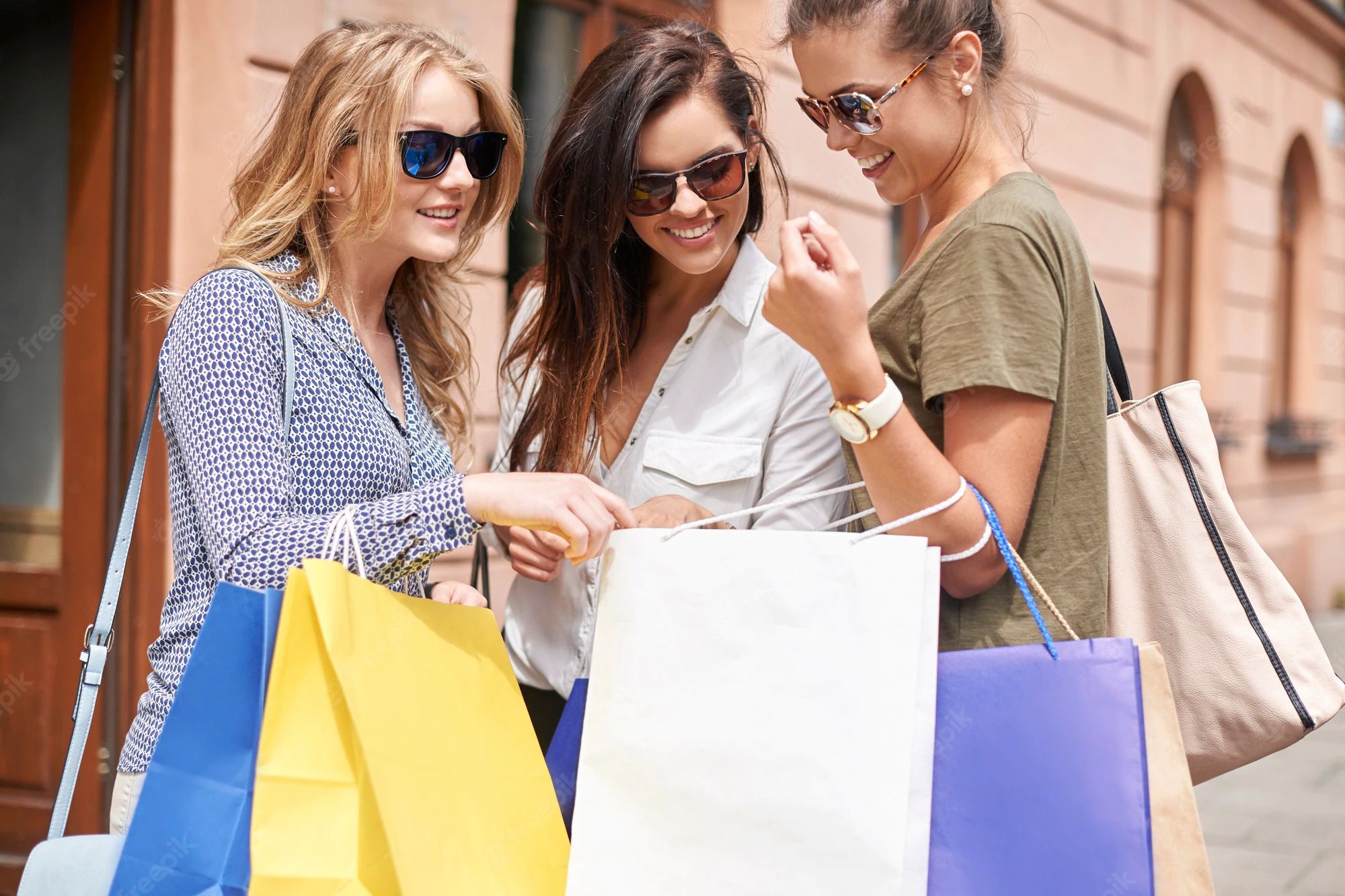 A 2012 report claims that Women spend an average of $125,000 on clothing in their lifetime. Sociological and Psychological factors drive this behaviour among Women.
A psychological study by Forbes.com reveals that Women's passion for shopping clothes lies in their historical role as the family's primary caregiver. Shopping clothes for the entire family- kids, parents and partners, and having them look noteworthy, is an essential part of caregiving. As a caregiver, looking artistically pleasant and attractive to the partner, is considered important. 
Selection of beautiful clothing, thus became a major source of fulfillment in traditional women's hearts. At times, Women's passion for shopping clothes turns into obsession. A 2017 study revealed that millennial women spend 226% more on clothing per year than their male counterparts. One-third of all surveyed women believed that clothes worn merely once or twice, are old.
LIMITLESS VARIETY IN WOMEN'S FASHION
Women have practically limitless options in Fashion Shopping. With innumerable colours, styles and patterns, Women's Fashion is huge.
The demand for Creativity in Women's Fashion is evident. There exist innumerable styles of garments made purely for women- Dresses, Gowns, Sarees, Dupattas, Kaftans, Skirts, Skorts, Tops and Jeans. Not to mention the limitless variety of products in Shoes and Hair Accessories. 
Compared to Women, Men's Fashion doesn't display nearly as much variety. Women tend to assertively demand creativity in their Fashion Products. Women are more likely to travel the extra mile to look attractive, fabulous, and fashionable. Women often remain in touch with newer trends and styles, quickly adapting their style to suit new looks. 
MORE THAN 85% OF FASHION MAJORS ARE WOMEN
A 2021 study by CFDA states that Over 85% of graduating majors from top fashion schools are female. The same study also reveals that 1 in 6 individuals employed by the fashion industry globally, is female.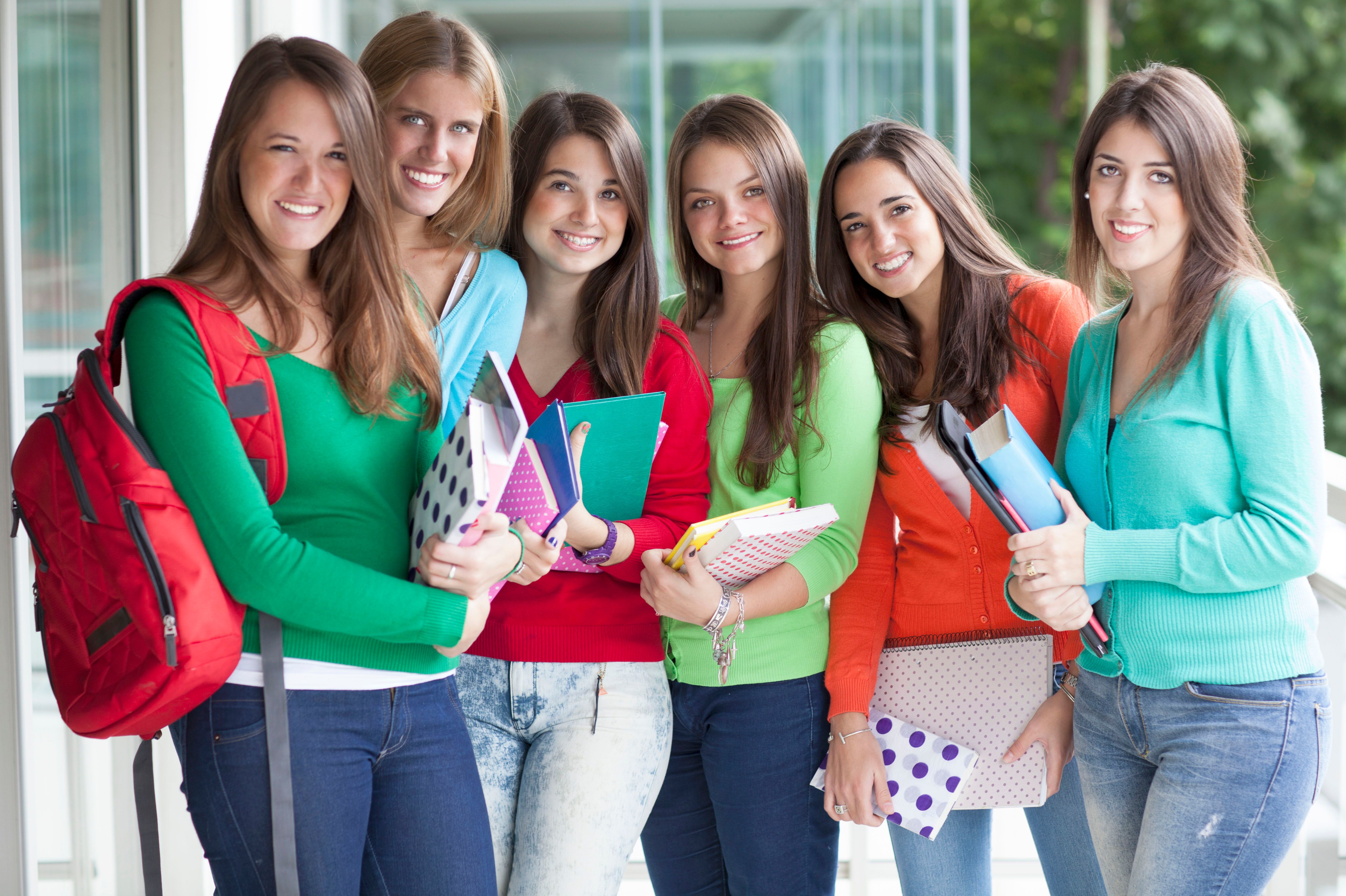 The study proves that Women possess a higher inclination toward the Fashion Industry than Men. In the 21st century, the Fashion Industry offers a passionate, liberating and empowering career for Women. 
More Women today are choosing to work in the fashion industry than ever. For Women working in retail, the Fashion Industry offers a strong salary and a vibrant life. Countless Women work as buyers, designers and merchandisers in large Fashion Brands. Women work hard, in the field they relish, to design their perfect life.
For Women working in production, the Fashion Industry offers a decent wage. These Women get a strong chance to rise out of poverty and be able to provide for their families. 
MORE THAN 75% OF FASHION WORKERS ARE WOMEN.
The Fashion Industry is one of the biggest employers of Women all over the World. If you enter any garment factory on earth, you may see it being run by women workers.
According to ILO, more than 3 out of 4 workers in the Garment Industry are Women. Moreover, in countries like Bangladesh and Cambodia, the percentage of Women workers in garment factories, is as high as 85% to 90% respectively.
In countries like China, Vietnam, Bangladesh and Indonesia, the Garment Industry is a major source for Women to beat poverty. Women in garment workers are paid a decent wage. It allows women to support their families and earn a dignified living. The Garment Industry is one of the few Industries, where unskilled women labour is primarily chosen.
THE ONGOING STRUGGLE
Even if Women remain the creators, producers, and main consumers of Fashion, they still continue to face significant struggles, 
IN RETAIL:- 
It is observed that women are underrepresented in leadership positions across the sector. Even if more than 85% of Fashion majors and more than 75% of Fashion Workers are Women, Fashion still continues to be a male-dominated Industry.
To be specific, the number of women leading the 15 largest apparel companies is zero. The bulk of the entire global fashion business is still run by men.
IN PRODUCTION:-
There are innumerable difficulties faced by women in the fashion industry. 
Sexual Harassment:- There have been instances of Sexual harassment of Women workers in Garment Factories. Women workers have often complained of mistreatment, coercion, and body-shaming. 
Child Labour:- The Fashion Industry is riddled with allegations of the use of Child Labour in Factories. Young Girls as young as 12 are at times employed by factory owners. Even though Child Labour is illegal in most countries, it still remains a significant challenge in the Garment Industry. 
There are 218 million children around the world engaged in child labour. It is evident that the majority of girl child labour is employed by the Garment Industry.
Low Wages & Long Working Hours:- The biggest allegation the Fashion Industry faces, is the payment of low wages and demand for longer hours. In some countries, women workers are made to work as high as 72 hours a week. It is observed that in under-developed countries, the Garment Industry pays much lower wages than even the country's minimum wage. 
CONCLUSION,
The Women's Fashion Industry alone is considered to be worth nearly $600 billion. It is projected to expand heavily in near future owing to an increase in the proportion of working women.
Women's story with Fashion is historically long, beautifully intricate, empowering, and challenging. No entity on earth can challenge the fact that Women worldwide, have a special relationship with beauty, radiance, and fashion. It is vastly stated, that Women wear clothes not for how they look, but how they feel.
Women constitute the heart and soul of the fashion industry. However, they still face significant challenges in achieving fulfilment. Women have come a long way from of their bounded role as caregivers. Women in the 21st century, are strong, motivated, independent and driven. How today's Women shall fight the challenges faced in the Fashion Industry, remains to be seen. 
As said best by famous designer Anne Klein, "Clothes aren't going to change the world, the Women who wear them, will!"