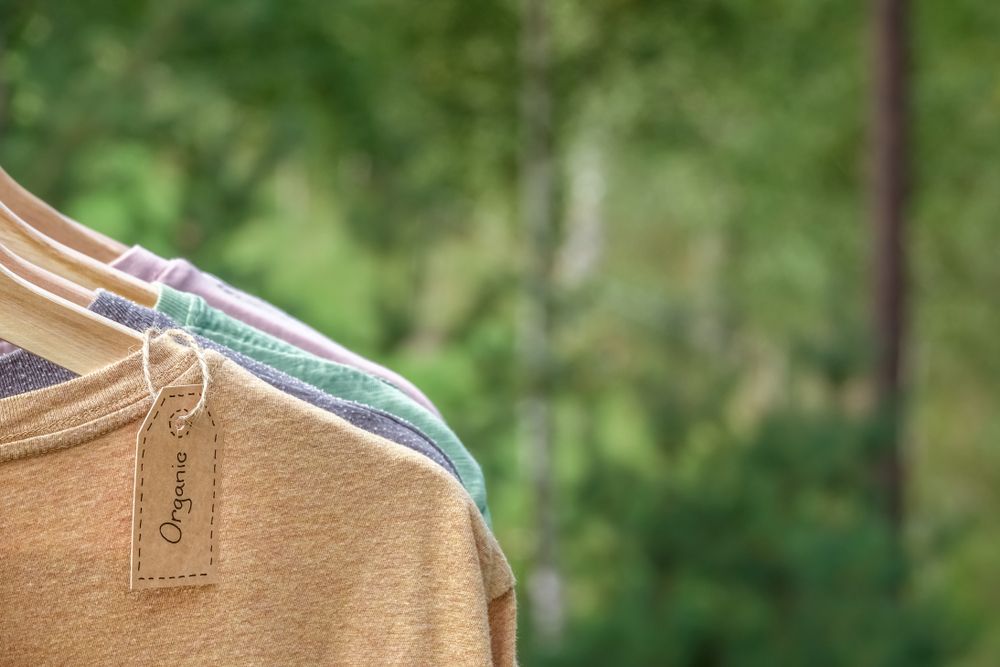 Even if you feel helpless as an individual, in terms of what can and cannot be done for the conservation of the environment - a few small and consistent changes can often be a huge step in the right direction. It is now a proven fact that the fashion industry is one of the major pollutants across the world. The greenhouse gas emissions of the global textile industry are greater than those from shipping and international air travel, combined.
Nearly 70% of the fashion industry's production ends up in garbage dumps or is incinerated. According to the Ellen MacArthur Foundation, a UK-based charitable organisation, the production of fibre is expected to reach 160 million tons by 2050. Worst of all, less than 1% of the fibre is reused to make new clothes, representing the loss of the billions of dollars worth of clothes, which are thrown as waste.
Though fast fashion is trendy and makes shopping for clothes more affordable, overproduction, low quality, and competitive pricing have a detrimental impact on the environment and the people involved in the production.
We are well aware that creating a sustainable and ethical wardrobe can be a task, and so we have rounded up 5 ways to make your wardrobe more sustainable without making a hole in your pocket.
Rewear, rewear, rewear!
A survey found that 64 % of people wear an item only once before throwing it away. One of the easiest ways to stop buying new clothes every month is to become an outfit repeater. You can also try the 30-wear test- every time you are about to buy something, ask yourself will you wear it a minimum of 30 times? If the answer is yes, then buy it. But you'd be surprised how many times you say no. Once you count on how many times you are going to wear a dress you can begin to make smarter shopping choices.
"Shop less, think more." – Vivienne Westwood, Luxury fashion designer.
Be informed
After streamlining your wardrobe, the next step is to do in-depth research on your go-to brand. All information about the brand is just a click away, check if the brand is doing something to improve the condition of their workers, and if they have government-approved certification for sustainable clothing. The company's website will give you a fair idea of its initiatives toward sustainability and contributions to CSR. Very often we skip checking the label of the outfits, it can elaborate on the type of fabric used and if it is safe for the environment or not. To call a brand eco-friendly, its packaging and delivery techniques should also be taken into account. This research will give you a clear idea about their actions to protect the planet.
Take care
Clothes need proper care and attention. And the rule applies to every piece hanging in your wardrobe. Make sure that you check the tag for care instructions that will maintain the longevity of your pieces. From dry cleaning your expensive piece to washing your denim inside out, proper care means you will have to replace your clothes less than usual. Wash clothes only when they need to be washed and hang drying versus machine. It is also said that steamers are gentle and more efficient than regular iron. The better you treat your clothes, the better they will treat you.
Thrifting is the new cool!
If you think you don't have a key piece and can't resist the urge to buy it, try thrifting. Thrift means shopping for products that have been bought and used by someone else, for a cheaper price than a new product. Thrifting is usually done for clothing and accessories, as these are mostly reusable, even if used previously. You can always find online and offline thrift stores - there's a plethora of options. These thrift stores can be a gold mine for finding incredible treasures at a fraction of the cost.
Change your attitude towards shopping
Change what you splurge on. Instead of spending your savings on a dress or a pair of shoes that you'll wear once, spend on the things you wear every day.  Invest in pieces that you can wear all year round. Don't shell out on an entire summer wardrobe each year when you witness the season for only a few months.
Maintaining a sustainable wardrobe is all about planning. Learn to spend on quality over quantity. Purchasing sustainable pieces is likely to cost you more money than buying a cheap fashion piece but it doesn't tick the right boxes. So save and invest in sustainable pieces.