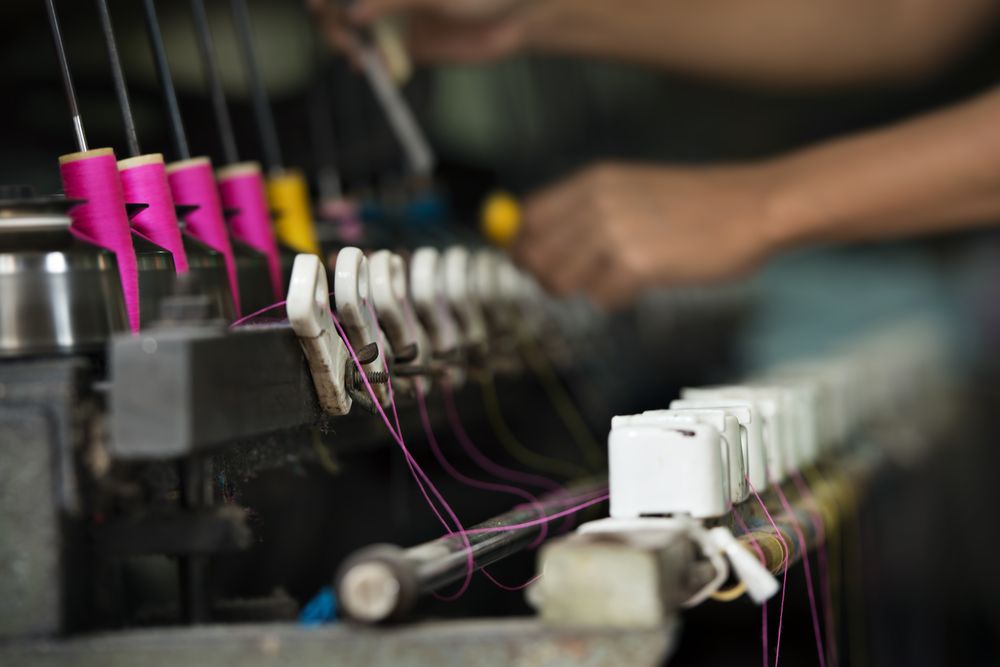 From the world's largest centre for cutting and polishing diamonds to the oldest hub for producing silk brocade, India is home to vast manufacturing centres and industrial clusters that are spread across the country. Over the years, the country has developed regions which are specialised in niche products, making it a perfect ground for domestic and international buyers.
The fundamental strength of the textile industry lies in its strong production base with a wide range of fibers and yarns. The country produces most of the natural fibers such as cotton, jute, silk and wool as well as synthetic/man-made fibers like polyester, viscose, nylon and acrylic.
Undoubtedly, India is among the world's largest producers of textile and apparel. A few more facts- the domestic apparel and textile industry in India contribute 5% to the country's GDP, 7% of industry output in value terms, and 12% of the country's export earnings. India is the sixth-largest exporter of textiles and apparel in the world. There are over 70 manufacturing clusters that produce 85% of the total Indian textiles.
Here are the famous textile manufacturing hubs of India:
Maharashtra
Maharashtra is known as the leading producer of cotton textiles in India. The cotton textile industry is spread across Mumbai, Sholapur, Kolhapur, Pune, Jalgaon, Akola, Sangali, Nagpur, Satara, Wardha, Aurangabad and Amravati.
Andhra Pradesh
Andhra Pradesh is home to some of the well-managed and best-planned hubs of the textile industry in Visakhapatnam (Vizag). The state is well-known for its huge variety of traditional silk and cotton saris. Several districts in the state have their own unique weaving patterns, styles and methods.
Haryana and Punjab
Haryana is home to well-known and established manufacturing regions like Gurgaon, Faridabad, and Panipat. Panipat is known for producing 75% of the manufacture of blankets and quilts. In Punjab, Ludhiana is known for manufacturing high-quality woollen and hosiery garments.
Gujarat
Touted as the textile capital of India, Gujarat has several textile hubs located in Surat, Ahmedabad, and Vapi. Surat is one of the biggest textile hubs across the country and is also the biggest man-made textiles manufacturing hub in the country. Gujarat accounts for 12 per cent of all textile exports from the country and is known for a well-developed infrastructure for the manufacturing industry.
Tamil Nadu
Tamil Nadu manufacturing hubs are world-famous for exponential cotton textile manufacturing. Cities like Chennai, Tirunelveli, Madurai, Tuticorin, Salem, Virudhnagar and Polachi are the major cotton textile centres. Coimbatore city is famously known as the 'Manchester of South India'.
Major challenges of the Indian textile industry
Even though these textile manufacturing hubs produce mind-boggling quantities and quality of textiles, the industry is still highly fragmented and labour-intensive. It is being dominated by an unorganized sector and small and medium industries. In the recent past, the evolving tax structure and introduction of new systems have made garments expensive. Meanwhile, another threat is a shortage in supply and an increased cost of raw materials. The manufacturers are still facing limitations such as lack of access to the latest technology, trade barriers and environmental issues.
‍